The purpose of our latest project HOSPO HEROES is to provide a platform for anyone who works, or has worked, in or with the hospitality industry. We're sharing their personal stories to empower hospitality staff, build a stronger community and encourage a healthier and happier hospo!
This month, rather than interview someone from the industry, we asked Matthias, Healthy Hospo Ambassador and the man behind Healthy Hospo Chess Club to write his story.
Matthias' Story
I hope we can inspire hospitality people to follow their passions and live in a mindful way!
MATTHIAS LATAILLE
My name is Matthias and I am a proud father of 2, an ex-marathon runner and a chess lover! My Dad taught me the moves when I was 5 years old, and I immediately fell in love with the game. I never had the chance to attend a chess club in my youth, though I was always keen to play.
After a long spell without playing, I tried to bring it back into my life in 2010. This is when my dear friend Davide Segat and I joined the Hackney Chess Club. We played there for two seasons, but then alcohol got in the way. Before my league matches on Thursday nights in Covent Garden, I would stop off at one of my favourite Tequila bars for a drink. But it was never just one drink. It would be a beer and a Tequila. If the time allowed it, it would be two beers and two tequilas. It soon became a ritual. By the time I was getting to the chess board, I couldn't see the pieces straight anymore. So, guess what happened?! I gave up…chess!
Following 5 successful years in hospitality, arguably, I started to struggle with the lifestyle.
Matthias Lataille
Let's rewind back a few years. I went to law school and graduated with a master's degree in Intellectual Property. Even though I was considered quite sharp and one the most talented students in my class, I really struggled to find a job in my field. This is when I decided to move to London and broaden my horizon – I had my eyes on a job at the European Commission at the time.
Within two weeks I was lucky to find a job as a commis waiter in a beautiful neighbourhood restaurant in Notting hill, with no experience whatsoever. Two months later I moved behind the bar as I quickly became fascinated by the world of bartending and hospitality. In the meantime, I failed the exam for the European Commission… and the rest is history! I then moved on to work at the Connaught Hotel before joining the team at the infamous Green and Red Tequila Bar & Mexican Cantina.

Following 5 successful years in hospitality, arguably, I started to struggle with the lifestyle. I had the opportunity to become a Brand Ambassador, which felt like a natural next step for me. Travelling the world, sharing my passion and knowledge for all things Tequila. Yes, please! It was pretty special, so I was convincing myself. I got to re-think.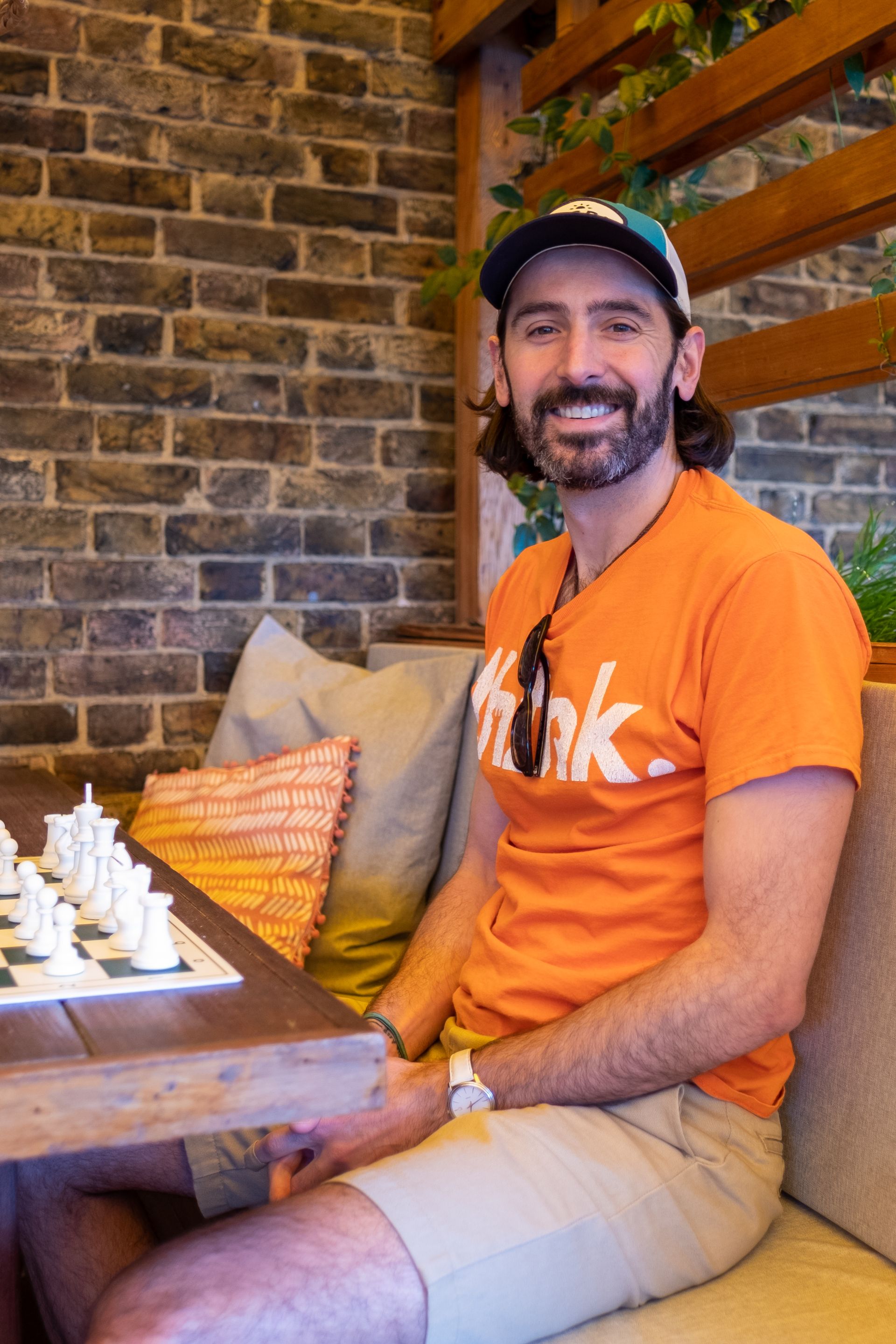 In periods of stress, my alcohol intake would naturally spike. I knew I had to address this situation. And this is when I picked up running, very long distance running! Sometimes I feel like I was compensating my drinking with my running. And I was running a lot! I would go dry for a few weeks before a Marathon race, only to pick up my drinking right where I left it as soon as I crossed the finish line. In hindsight, I was struggling. These demons were always there, in the background somehow but I was never fully conscious of them. Deep inside I knew that my alcohol consumption was somewhat unhealthy, but I was unwilling to admit it.


Slowly but surely, it was getting out of control. It started to have a negative impact on myself and others around me. When going out, I didn't even enjoy my drink anymore, let alone my time, because I was always thinking about the next one. And the next one could never come fast enough. This was disturbing and I was becoming fearful of going out as a result. I also felt like I was rapidly losing mental fitness.
What I've realised is that it's awesome to work remotely but there is also a downside, especially if you are used to being a hospitality animal.
Jason-Candid Knüsel
While working as a BA I would come back from work trips completely broken, both physically and mentally. I would experience massive blackouts to the point I wouldn't even remember the places we visited nor the people we met. It felt deeply embarrassing.


At that point, I have a wife, and a 4-year-old daughter. We've been trying to have another child for years, only to experience a series of misfortunes. We were oblivious to the fact that my alcohol consumption had seriously damaged my fertility. So, I stepped into sobriety for a while to give ourselves one last chance to grow our little tribe. Within 4 months we were pregnant again!


At that stage, I never considered to be teetotal forever. I always thought we would crack open a good bottle of Champagne to celebrate once we know our unborn baby is healthy! In that respect I found myself working hard with my therapist on re-introducing alcohol into my life. Until I woke up one morning and asked myself "What the hell are you doing?!" I wasn't even drinking and it already felt like a massive burden that had a massive impact on my life. That was it. I thought "I'm happy. I'm sober AND happy, this is the new me."

This was 3.5 years ago, and I haven't had a drink since then. I am extremely grateful for it - my son wouldn't be with us if it wasn't for my sobriety.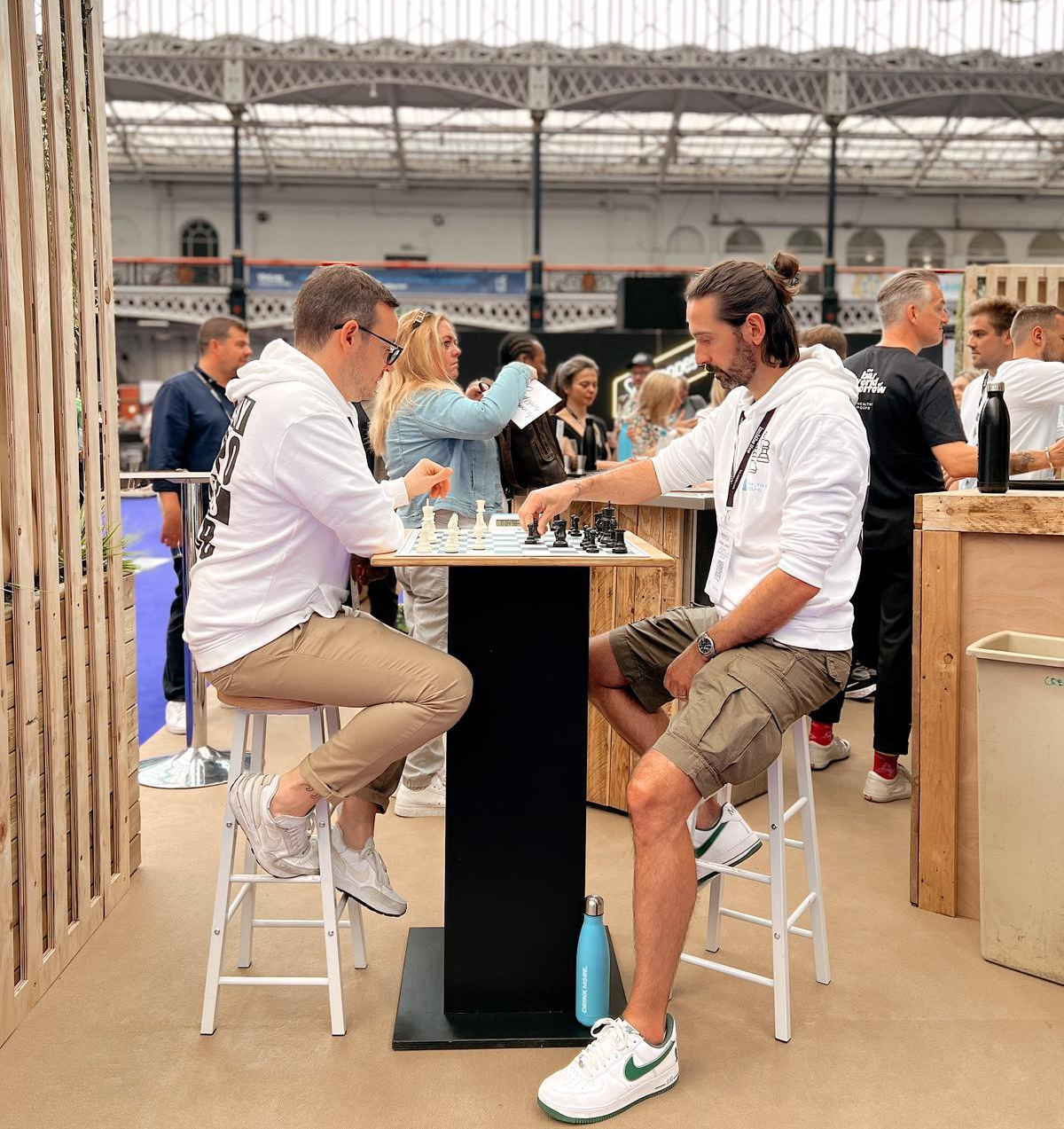 Today I feel like I am reclaiming my brain sharpness. I am a more productive professional as there's no more hangovers or blackouts. I am a nice husband and father, all-round a better person. It is without a doubt my biggest victory over life to date. Some days I feel like I'm on top of the world, which is awesome! Some others, I get hit by big emotions and I have no choice but to tackle them head on. Since there are no places to hide anymore, it can be quite uncomfortable at times, though equally rewarding!


When people ask me if I'm not drinking, I say yes I am. There's a lot of great products out there. I think we just need to change the language a little bit as well. I'm drinking nice wine, I'm drinking craft beer, I'm drinking delicious cocktails. They just happen to be non-alcoholic. I now run my own consultancy business in the non-alcoholic space and… I picked up chess again.

Together with Jason from Healthy Hospo, we created the Healthy Hospo Chess Club. In the aftermath of the global pandemic, we wanted to create a community platform that uses chess as a vehicle to (re)connect like-minded professionals whilst promoting mental health and wellbeing in our beloved industry.


It all started with me buying a couple of sets on my credit card and thinking: "Let's go – let's make it happen!" Thanks to our sponsors, we are now fully equipped, and we took residency at one of London's most fantastic venues, the Roof Terrace at TT Liquor in Shoreditch. Our membership is growing fast and I'm grateful every day to see all the life filling into this project! I hope we can inspire hospitality people to follow their passions and live in a mindful way!

We'd love to see you join us at Healthy Hospo Chess Club, so if you're free on a Monday afternoon come along. And if you don't play chess and I can introduce you to this incredible game, even better.
Created with